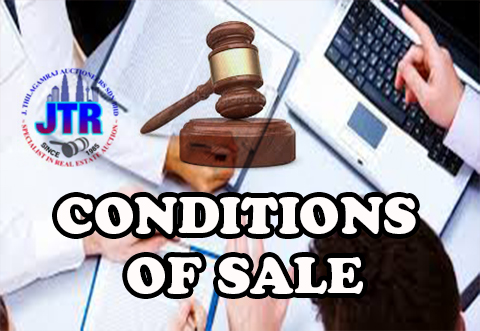 CONDITIONS OF SALE
1. Please contact the Auctioneer to obtain copies of the Proclamation Of Sale, Terms and Conditions of Sale.

2. Bidders are cautioned to periodically review these terms and conditions for possible updates and changes.

3. Illustrations and Notices in the Website, advertisement or brochure of forthcoming sales are primarily for information and guidance of intending purchaser/s only.